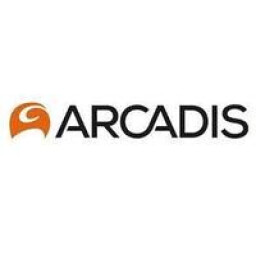 Arcadis
Gepubliceerd: 18 dagen geleden
Internship Wind Turbine Data Analytics and Optimizing Noise and Power Forecast Model
Gepubliceerd: 18 dagen geleden
Arcadis uses meteorological models for the prediction of the long-term wind climate, short term wind power forecasts, etcetera. Building on this technology Arcadis developed an app for residents to obtain insight into wind turbine noise forecasts (see www.arcadis.com/noiseforecast). There are a lot more uses for these new prediction models, but further optimization and more research is needed.
The research internship offers a broad range of activities. It is mainly aimed at the further optimization and validation of the noise forecast app and the development of new related applications like Power BI dashboards.
The internship will include:
analysis of large data sets of wind turbine data;
noise measurement data;
feedback data from residents;
weather data;
improving or adding features to the noise and shadow flicker forecast script.
Noise measurements at wind turbines or at residential areas can also be part of the internship. Also, we would like to further improve short term predictions by pattern recognition (statistical analysis) or machine learning techniques and to better determine the influence of the input data. We are looking for an open-minded independent analyst that can identify patterns in the data and sees opportunities for improvement and innovation.
Besides the specific research project there is also room to help in regular studies for wind projects.
Will you help us to further optimize and innovate our state-of-the-art noise and power forecast model?
For this (4 to 6 months) Internship we are looking for a student with the following profile: Bachelor/Master student with a study related to applied physics, aerospace engineering, sustainable energy technology, meteorology, mechanical engineering, artificial intelligence or big-data analytics.
You have the following competences:
Experience with programming and data analytics in Python;
Strong analytical skills;
Independent work ethic
Strong sense of purpose, enthusiastic and eager to learn;
Good English oral and verbal skills are essential;
Experience with meteorological models is an advantage.
Wherever you work, whatever you do, as an Arcadian you contribute to our mission: 'Improving Quality of Life'. This mission is what connects and inspires us. We shape the future from different perspectives and build sustainable relationships. Together, we want to improve our world. With our five core values we build our Arcadian culture: People First, Integrity, Client Success, Collaboration and Sustainability. Characteristic for our culture are inclusiveness, diversity and corporate social responsibility. These subjects can be seen throughout our different activities
Arcadis offers you a whole range of interesting internships and graduation projects, which content will be determined together with you. At Arcadis, we value flexibility, which means you're free to rearrange the working hours and locations of your working activities as you see fit. You will also get to know your colleagues through participation of activities like those provided by: The Young Part, our young adult association. Many interns/graduate students grow into a junior position, and they also receive benefits like monthly compensation. For more information on Arcadis, visit our website.
If you are interested in this position, please contact Ms. Wies van Hoek, campus recruiter, either via phone +31 6 1167 2571 or via email wies.vanhoek@arcadis.com. You can apply by using the 'Solliciteren/apply'-button on this page. You cannot apply via email.
To correctly judge your application, we would like to receive your CV and a cover letter in pdf format. Please include:
Reason application
Maximum travel distance
Availability (hours per week en desired start date)
Language proficiency
Recruitment agencies need not respond. Details from this job offer are not to be used for marketing purposes.
Solliciteer nu

Partners van IngenieurNext