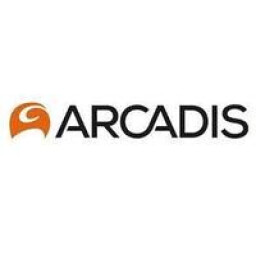 Arcadis
Gepubliceerd: 17 dagen geleden
(Graduation) Internship software engineering (Europe)
Gepubliceerd: 17 dagen geleden
Job description
Digital and (other) exponential technologies have already impacted many types of industries and organizations across the globe with their ability to provide a more human-centred experience. Starting with the tech industry (when it still was considered a separate sector), and quickly followed by media, entertainment, retail, banking, etc. Today, there are only a handful of areas that are yet to be disrupted. This includes the construction and engineering industry, in which Arcadis operates. Unlike most big corporations involved in natural and built (physical) assets, our board is aware of the opportunities (and risks) these new digital technologies offer (and pose) and has therefore taken extraordinary measures to proactively reinvent our business in the coming years. To respond and anticipate to these new digital technologies and to take full advantage of them, Arcadis is looking for enthusiastic students to support the Technology team!
Are you currently studying IT, Computer Science or a similar study and are you located in Europe? Arcadis is offering interesting and challenging internships to facilitate the digital transformation. The Technology and Digital teams are looking for an intern that will work on the following key activities and tasks:
As a key member of the Agile Software Engineer teams, you will be designing, testing, deploying and maintaining software solutions
You will be contributing to a wide variety of projects using natural language processing, artificial intelligence, data compression, machine learning and search technologies
Collaborate on scalability issues involving access to data and information.
Supporting the transformation towards full scale agile methodologies
We offer a dynamic challenging internship with international focus in a pleasant working climate. You will have a great deal of responsibility with opportunity for impact and freedom for initiatives.
Good to mention is that this vacancy is also open for students currently graduating who need to write their thesis. Together with the Global Technology team a certain topic will be selected.
This internship will be done mostly from home due to Covid-19.
The internship is available starting February 2021 for a minimum duration of 5-6 months.
What are we looking for?
For this internship position we are looking for students who recognizes themselves in the following skills, competences and background:
You are currently obtaining a Bachelor/Masters education in Software Engineering, IT, Computer Science, (Applied) Mathematics or similar.
Possess strong skills - or eager to learn - in: .NET Core, ASP.NET, Java, Python, Entity Framework, Microsoft Azure (Web Apps), Nodejs, MEAN Stack and AngularJS/ React;
Strong analytical and communicative skills;
Have an entrepreneurial spirit and can get things done;
Proactively solve problems, suggest process improvements, identify risks, and recommend actions to mitigate risks, work as a team player, deal with conflict, handle ambiguity and learn on the job;
Given the international scale and scope of the business a certain level of flexibility in work hours is important;
Have excellent command in English, both verbally and written.
You should apply if:
You are passionate about digital transformation and disrupting industries;
You value diversity, hold an entrepreneurial spirit and test the limits of your potential;
You attempt the extraordinary, and are motivated to achieve and be better;
You are Bold, Agile and Focussed;
You are an optimist and believe in always finding a way;
You want to play a role on the global stage and influence the future of our industry.
Nobody is perfect, and that is fantastic. We expect you to fail, learn and succeed several times in this role. Do you recognize yourself in the above profile and do you want to be involved in the digital transformation within a large global organization? Don't wait, apply now!
The vacancy is open as long as we see fit. We can close the vacancy whenever is expedient.
What do we offer?
Wherever you work, whatever you do, as an Arcadian you contribute to our mission: 'Improving Quality of Life'. This mission is what connects and inspires us. We shape the future from different perspectives and build sustainable relationships. Together, we want to improve our world. With our five core values we build our Arcadian culture: People First, Integrity, Client Success, Collaboration and Sustainability. Characteristic for our culture are inclusiveness, diversity and corporate social responsibility. These subjects can be seen throughout our different activities
Arcadis offers you a whole range of interesting internships and graduation projects, which content will be determined together with you. At Arcadis, we value flexibility, which means you're free to rearrange the workhours and work locations of your work activities as you see fit.
You will also get to know your colleagues through participation of activities like those provided by: The Young Part, our young adult association.
Many interns/graduate students grow into a junior position and they also receive benefits like monthly compensation. For more information on Arcadis, visit our website.
Contact details
If you have any questions regarding this internship, please contact Aron Kelderman, Campus Recruiter, either via phone +31 6 1190 8932 or via email a>aron.kelderman@arcadis.com</a.
You can apply by using the 'Apply'-button on this page. You cannot apply via email.
To correctly judge your application, we would like to receive your CV and a cover letter in pdf format. Please include:
• Your reason for application
• Availability (hours per week en desired start date)
Recruitment agencies need not respond. Details from this job offer are not to be used for marketing purposes.
Solliciteer nu

Partners van IngenieurNext