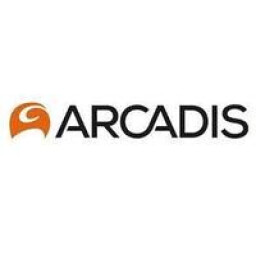 Arcadis
Gepubliceerd: ongeveer 2 maanden geleden
(Graduation) Internship Global Data Analytics
Gepubliceerd: ongeveer 2 maanden geleden
As part of Arcadis's Digital transformation, building out our Data Analytics capabilities is at the core and center to ensure that we can generate the most useful insights from the rich data that Arcadis and our clients own.
To do this, there are several initiatives ongoing, such as building out the data analytics capabilities by training our staff, collecting new and exciting analytics use cases, sharing data practices across business units and regions to allow data exploration, and creating a culture of data sharing with a vibrant analytics community in its core.
The Arcadis's Data Analytics & Insights team is looking for an (graduation) intern for a duration of 5-6 months (longer is possible) that will be working on the following key activities and tasks:
Helping with the development of a Knowledge Sharing platform around Analytics use cases, code and capabilities;
Support in developing the Analytics use case factory and managing the globally funded use case portfolio by constant interactions with the project leads in the regions;
Content creation for several internal and external campaigns;
Support in the development of an overall strategy- and execution plan for managing the overall Analytics transformation process and the implementation of Analytics technical capabilities within the company;
Connecting with Global Solution Leaders and the Global Analytics Client Lead to effectively find ways to monetize our Data;
Work with the Global Analytics Team to define, launch, and drive strategic and operational initiatives.
Good to mention is that this vacancy is also open for graduate students who need to write their thesis. Together with the Global Development Lead Analytics a certain topic will be selected. The vacancy is available starting March 2021 for a minimum duration of 5-6 months.
Nobody is perfect, and that is fantastic. We expect you to fail, learn and succeed several times in this role. That said, it would be great if you:
Currently obtaining a Bachelor/Masters degree in business administration, business analytics, marketing analytics, strategic management, Business Information Management (BIM) or a similar study;
Have project management experience;
Are interested in Digital, and mainly Analytics, in the Design, Construction and Engineering industry;
Possess strong MS Office (PowerPoint) skills and Knowledge of Microsoft Suite - Including Power BI;
Have an entrepreneurial spirit and can get things done;
Can communicate clearly using words, drawings and numbers, also to Senior Management;
Proactively solve problems, suggest process improvements, identify risks, and recommend actions to mitigate risks, work as a team player, deal with conflict, handle ambiguity and learn on the job;
Given the international scale and scope of the business a certain level of flexibility in work hours is important;
You must be a student currently living and studying in The Netherlands. To be eligible for this position you must have a valid Dutch work permit.
Do you recognize yourself in the above profile and do you want to be involved in the digital transformation within a large global organization? Don't wait, apply now!
Wherever you work, whatever you do, as an Arcadian you contribute to our mission: 'Improving Quality of Life'. This mission is what connects and inspires us. We shape the future from different perspectives and build sustainable relationships. Together, we want to improve our world. With our five core values we build our Arcadian culture: People First, Integrity, Client Success, Collaboration and Sustainability. Characteristic for our culture are inclusiveness, diversity and corporate social responsibility. These subjects can be seen throughout our different activities
Arcadis offers you a whole range of interesting internships and graduation projects, which content will be determined together with you. At Arcadis, we value flexibility, which means you're free to rearrange the workhours and work locations of your work activities as you see fit. You will also get to know your colleagues through participation of activities like those provided by: The Young Part, our young adult association. Many interns/graduate students grow into a junior position and they also receive benefits like monthly compensation. For more information on Arcadis, visit our website.
For any questions related to this position you can contact Aron kelderman, campus recruiter, either via phone +31 6 1190 8932 or via email aron.kelderman@arcadis.com. You can apply by using the 'Solliciteren / Apply'-button on this page. You cannot apply via email.
To correctly judge your application, we would like to receive your CV and a cover letter in pdf format. Please include:
Reason application
Maximum travel distance
Availability (hours per week en desired start date)
Language proficiency
Recruitment agencies need not respond. Details from this job offer are not to be used for marketing purposes.
Solliciteer nu
Partners van IngenieurNext