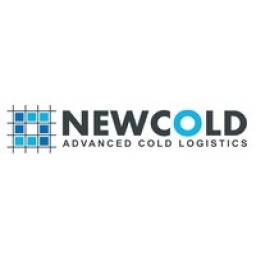 NewCold
Gepubliceerd: ongeveer 1 maand geleden
E-plan Design Engineer
Gepubliceerd: ongeveer 1 maand geleden
This is NewCold

NewCold is service provider in cold chain logistics with a focus on the development and operation of large, highly automated cold stores. By offering advanced logistic services worldwide, NewCold strives to be crucial in the cold chain of leading food companies. We use latest technology to empower our people, to handle food responsibly and to guarantee food safety in a sustainable way. We challenge the industry, believe in long-term partnerships and deliver solid investment opportunities that enable next generation logistic solutions.

NewCold is one of the fastest growing companies in cold chain logistics. We are expanding our teams to support this growth. More information on NewCold can be found on www.newcold.com and our social media.
About the Vacancy

To support our further worldwide growth, we are looking to recruit an E-plan Desig Engineer to join our team. You will be positioned to form a reliable colleague for our internationally operating electrical engineering team. As an E-plan Desigh Engineer you will be responsible for creating the electrical drawings for the Material Handling Projects. These consist of conveyors, cranes and project specific material handling devices. Further you will assist the controls engineers on new projectss with calculations and order management, support existing projects with drawing management and use lessons learned for continuous improvement of the electrical designs.


What will you do?

Design electrical drawings in E-plan P8
Design the field lay-out in cooperation with the electrical engineer in Autocad
Actively participate in the design and control of the Newcold electrical standard
Design the control cabinet and panel layouts in cooperation with the electrical engineer in E-plan pro Panel
Provide all necessary info (part lists, technical info, etc.) to the electrical engineer
Assist the electrical engineer in cable and power calculations
Assist the electrical engineer in technical administrative tasks
Create and follow up on purchase orders
Create and control the as built files
Job requirements

Who are we looking for?
We are looking for a professional with the following competences:
- Embracing Technology
- Focusing on Customers
- Giving Support
- Driving Success

We prefer an industrial engineer with a Bachelor Degree in Electrical Engineering
At least 4 – 7 years of relevant experience in the field of Electrical Engineering
Comfortable working in a dynamic and international work environment
Highly proficient in English and Dutch

Are you up for the job?
If you are interested in this vacancy and would like to apply, please make sure that you leave your CV in English. Suitable candidates will be invited for a first interview with our Lead Electrical Engineers, a second interview will follow with a wider group of NewCold team members.


Why would you want to work for NewCold?
With the prospect of many new construction projects all over the world in the very near future, NewCold offers the opportunity to join a young but powerful company in the field of logistic services. We have the ambition and the potential to rapidly become the market leader in the field of modern and automated cold storage with additional supply chain services such as transport and distribution. Although our proposition comprises an attractive benefits and compensation package, the (international) scope and impact of the position may appeal to you even more.
Can we welcome you on board as our new E-plan Design Engineer
and help continue our successful growth?
Solliciteer nu

Partners van IngenieurNext